Revitalize Your Business with a Reliable and Efficient Commercial Roof Replacement from Lifetime Roofing & Renovation, Inc.
A business's most important—and usually overlooked—feature is its roof. A roof collapse threatens the entire structure and everything inside. Every roof needs maintenance and repairs at some point.
Similar to how one poor apple may ruin the lot, a roof problem can go ignored and spread, causing substantial damage. It is critical to understand how your roofing system is doing. Preventative maintenance and minor targeted fixes minimize problems, such as a leaking roof.
Re-roofing existing buildings of various sizes and forms is Lifetime Roofing & Renovation's area of expertise. Commercial roofing is tricky with multiple materials, insulation, installation procedures, and warranty options. Lifetime Roofing & Renovation will walk you through the roof replacement process and always keep up with the most recent industry advancements. We provide a wide range of services to help you during the procedure.
We take pride in installing an environmentally friendly, energy-efficient roof system backed by a significant manufacturer's warranty as the top installation company in the region. Engage the experts at Lifetime roofing in the process if you are considering replacing your roof.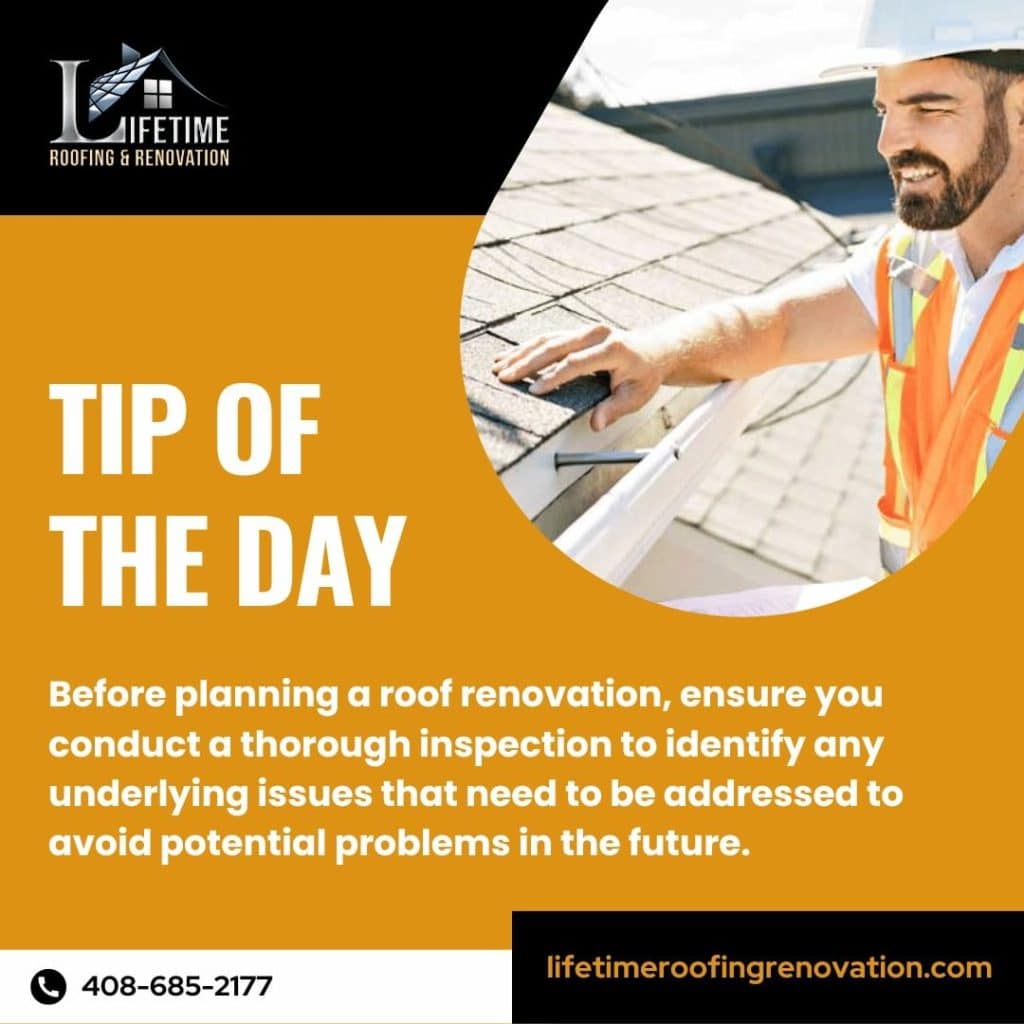 Signs You Need Roof Replacement:
There are a few key indicators that it may be time for a roof replacement. One is the roof's age – most roofs will last around 20-25 years before needing to be replaced.
Another is the roof condition – if you see a lot of shingle granules in the gutters or on the ground, that is a sign that the roof is deteriorating and will need to be replaced soon. 
If you notice any leaks or water damage in your home's attic or ceiling, that is also a sign that the roof needs to be replaced. If you are unsure whether or not your roof needs to be replaced, it is always best to consult with a roofing professional to get their opinion.
It is also important to consider the energy efficiency of your roof. An old or damaged roof can significantly impact your energy costs. A roof that is not properly insulated and sealed can allow hot air to escape in the summer and cold air to enter in the winter, making it harder for your HVAC system to maintain a comfortable temperature inside your building. This, in turn, increases your energy bills. By choosing to replace your roof with an energy-efficient one, you can reduce your energy costs and contribute to a more sustainable environment.
Lifetime Roofing & Renovation, Inc. offers a comprehensive range of roof replacement options to meet the unique needs of your business. Whether you need a flat roof, sloped roof, or a roof with multiple angles, our team of experts will provide a solution that fits your specific requirements. We also offer a wide range of roofing materials, including asphalt shingles, metal roofs, and single-ply membranes, to name a few.
The process of replacing a commercial roof can be overwhelming, but with Lifetime Roofing & Renovation, Inc., you can be assured that the project will be completed on time and within budget. Our team of experts will work with you every step of the way, from the initial consultation to the final inspection, to ensure that the roof replacement meets your expectations. We also offer a comprehensive warranty on all of our roofing services to give you peace of mind.
In conclusion, a commercial roof replacement is a big investment, but it is one that can pay off in the long run. Not only will it keep your business protected, but it will also improve the energy efficiency and overall value of your building. Contact Lifetime Roofing & Renovation, Inc. today to schedule a consultation and get a quote for your commercial roof replacement. Invest in a reliable and energy-efficient roof that will last for years to come.